Google has announced that it will release a new core update on September 12, 2022, and the rollout was completed as of September 26, 2022. However, Google also released the August 25, 2022, helpful content update (ranking signal) which was completed as of September 9, 2022. And another update was released on September 20 for product review sites; we believe this is an alteration for their July 27, 2022 product review update. In summary, Google did 3 updates within 30 days time period. That is a lot even for Google. 
September 20, 2022: Affiliate/ Product Review sites update (Write high-quality product reviews)
September 12, 2022: New Core Update (I will talk about it in detail later in this article)
August 25, 2022: This is a significant signal. (We have done plenty of testing to figure out this update, mainly around keywords density focus)

According to Google, these updates will focus on "providing users with more relevant and high-quality results." In other words, Google is looking to make its search engine even more helpful and accurate than it already is. But what does that mean for businesses?
Did it work in favor of small businesses? 
OR
Did it help Rich become even more Richer?
We believe it's the latter…. But hiring a company like Web Market Florida SEO will help you to improve your small businesses' rankings and traffic growth.
What does the September 2022 Update mean for Businesses?
September 12, 2022 Update Hit CNN, lost 15% of their organic Traffic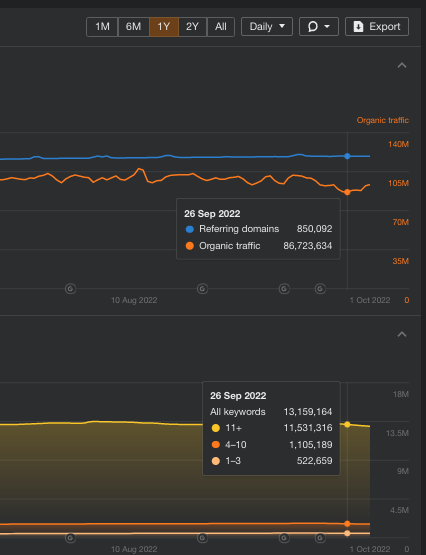 What do all these mean for small businesses?
Let's take a look at an Orlando local plumbing niche.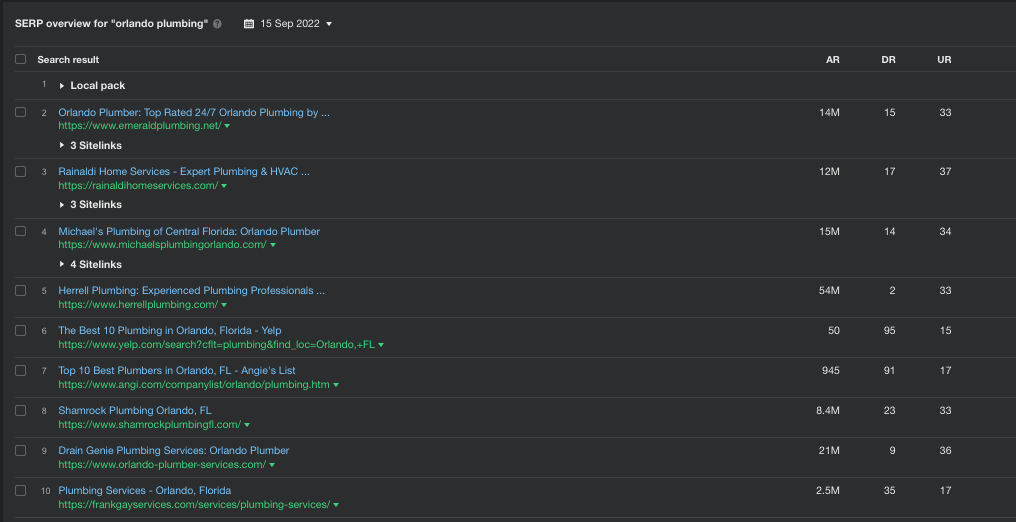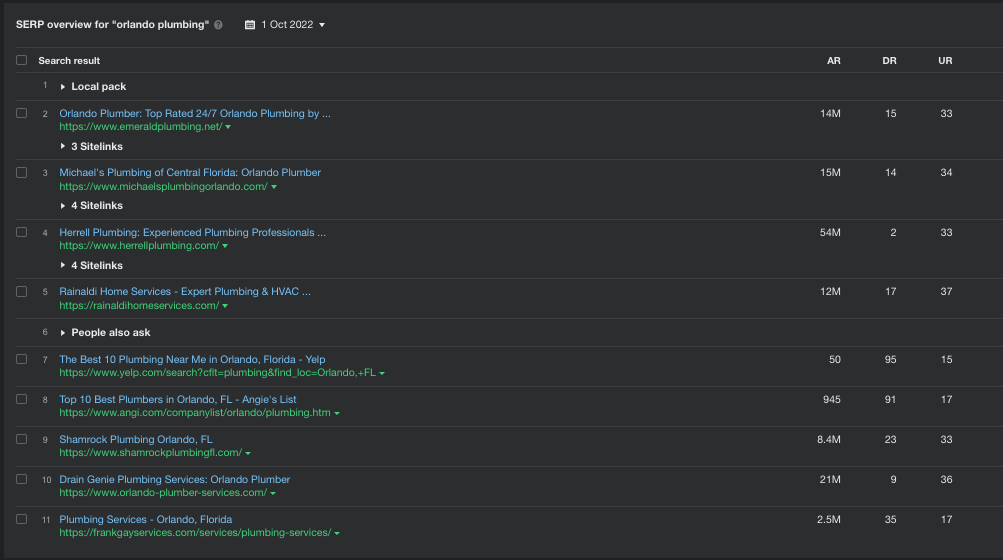 From the above screenshots, you can see 1 domain (rainaldihomeservices) dramatically changed from 2nd position as of September 15, then dropped to #4th position by October 1. And the ones at 3 and 4, passed rainaldihomeservices and ranked #2 and #3 respectively.
Does doing age have something to do with the above change?
Let's have a look at the landing page age of the 3 urls mentioned above.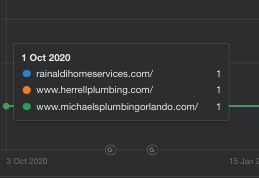 So what changed?
Was it content?
Was it backlinks?
Was it referral domains?
Was it anchor ratios?
Was it keywords count inside the content?
Was it a technical issue within the web page?
Was it a speed optimization issue?
Is the site mobile-friendly?
Answers to these questions will be posted in our next blog post. Show us some love by following us on twitter.
So, simply put, the September core Google update significantly impacted businesses that rely on the search engine to bring in customers. The update will change how Google ranks and evaluates websites, which means that some sites that currently enjoy a good amount of traffic may see that traffic diminish. On the other hand, sites that have been struggling to attract attention from Google searchers may see their fortunes improve.
In either case, businesses must keep an eye on their website traffic in the months after the update is released. If you see a sudden drop-off in traffic, it could indicate that your site is no longer being ranked as highly as it once was. Conversely, seeing a significant uptick in traffic could mean that your site is benefiting from the update.
Either way, it's vital to take action to ensure that your website continues to attract visitors. If you see a drop in traffic after the update is released, consider working with an SEO expert to improve your site's ranking. And if you see an increase in traffic, don't rest on your laurels; continue working to make sure that your site continues to attract new visitors.