Searching For A Web Design Firm
When it comes to having a professional website design and marketing yourself appropriately online, it takes spot-on professionals to do so. Web Market Florida is a web design firm that associates with brands to assist them better with marketing and websites for their potential customers. We are dedicated to understanding your company's mission and applying that for the world to see via Internet.
With high tech technology and numerous of websites it is easy for websites to get lost in the mix. All businesses are different and should be treated as such. Web Design Firm not only helps you with the design and traffic to your website, but our web Design firm also assists with the developmental stages of your online presence. With SEO (Search Engine Optimization) our company uses the search engine to make sure your company pops up. Being at the top of the list is important because as we all know, top search engine rankings get the best results.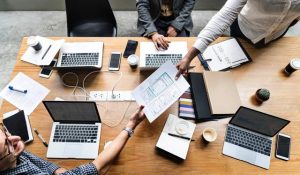 Web Market Florida has highly trained specialists that you work with personally so that you get the full and undivided attention your business deserves. Our creative designs and savvy marketing tools are just a few things we offer. Our firm also offers hands on social media marketing so that your company can get the full online experience. With smartphones, tablets, and computers there are so many ways to reach potential customers. There are no short cuts when providing the best possible online customer service. It's as easy a click of a link!