Social media management has become an important tool for upgrading a business through online. We have a strong team who are able to establish an effective social media management. We will assist you in choosing the proper social media channels that can uplift your business. There are many services that are included in Social media services.
Some are as follows:
-Setting realistic and measurable goals.
-Developing an actionable game plan.
-Performing the everyday activities that are important to execute your strategy.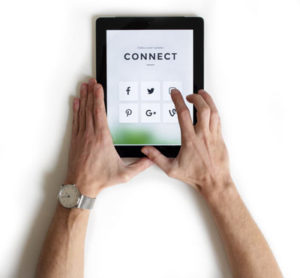 Our team provides unique and standard services that add fuel to the success of your business. Web Market Florida provides these services at affordable prices. You may consider us the partner that will give you the strategic supports to provide your business with the tools that will reach the company objectives. Our social media team is well informed about the proper functioning of social media. They can take effective measures to engage a large audience and while strengthening your brand. These steps will make the business reach a successful position in the social media.
Web Market Florida provides a suite of services that are focused on social media strategy development, coaching and management. Our team is also trained to be effective in nurturing good relations with customers which is necessary for the success of a business.  We consider every project to be our own, and the team is focused in securing the satisfaction of every one of our customers.
Now-a-days it is common that social media becomes an integral part of the marketing and communication campaigns of small, medium and large companies.This allows us to provide a social media management campaign that will generate the desired results in reaching your financial objectives whilst we grow your customer base.