Best Orlando SEO Services By Web Market Florida
Orlando Seo Services company use local Seo techniques such as on page and off page Seo to market small businesses in Orlando. Orlando Seo Services use keywords based on a location to create Web Pages. In most of the local Seo optimized sites, the about us page and the home page has many location based keywords and back links to it. Orlando Seo Services use local Seo to benefit the small business by making the search localized and optimizing the website accordingly to rank high in the local search engine.
Local Seo Florida helps to attract people in the local area based on location based keywords. This helps in ranking high in the local search engines, and clients can access their needed local services in a fast manner. Local Seo also helps to rank high in Google locations and all the apps using it. Most people use their mobile phones to search the place, and small business get benefited as a result by ranking high in all the location based apps as a result of local Seo.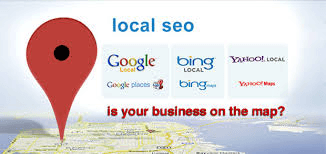 On Page Seo is a basic service that optimizes the site in order to rank high on the search engines. Orlando Seo Services have professional copywriters and content writers to produce focused and informative content with keyword optimization. Careful analysis is required to select the relevant keywords and anchor text in developing the content for the website. Constant fresh content helps in high ranking of the website in the search engines.
Content is always the king in case of local Seo as well as On Page Seo. Social signals, keyword density, on page optimization, website redesign are some of the techniques used. Local small businesses completely rely on the local Seo for improving their business and have become a mandatory strategy. Small businesses get the benefit of getting more local customers to visit their store or requesting their business. This helps in improving their business and sales using the local Seo and On Page Seo.