Marketing For Small Business

Small Business With Right Marketing Strategy Can Fetch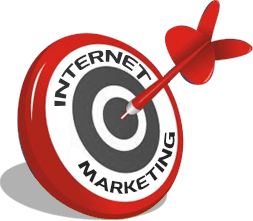 Marketing For Small Business in Florida face crippling challenges when it comes to finding lucrative ways to increase their customer base. Web-based promotions play a significant role against this obstacle to the enterprise growth and corresponding revenue growth.
Meeting your enterprise requirements would need an efficient strategy for any small business based out of Florida. The step to take is to employ the reliable services of a local  Florida SEO company. Search engine optimization would expand the Web presence of your local Florida enterprise multi fold, and Web Market Florida would help you in this regard.
In order to have a Marketing For Small Business, we need to ensure that the website look and feel is attractive while the content is precise and engaging. While you may try putting together the website yourself, engaging the services of Web Market Florida group would ensure that you get it right the first time. If a few potential customers rate their web experiences as bad on your website, then no amount of Web traffic gained by virtue of  local SEO Florida can help you in establishing a marketplace niche for your brand.
In the commercial world, there is always the option of not doing anything, but reality dictates that without a healthy web presence, your days in today's cut throat competition are counted. Our company is preparing and equip with a professional team to communicate your value proposition to new clients as well as keeping your existing customers engaged.
Meet Web Market Florida to get better Marketing For Small Business and we promise you that you would not regret your decision, in the marketplace, our brand is known for serving our clients with distinction. Our company will make sure that we bring the same attitude and value for you. Florida is a big market, and we would help you to capitalize on the target audience as well as extend out to new markets. Feel free to reach out to us for a free analysis and quote.